ROBOT3T-06: Software for controlling industrial robots
ROBOT3T-06 provides economical and efficient solutions to improve and refurbish old industrial robots, software designed for a wide range of industrial applications. Supports the integration of standard interfaces to synchronize systems and production lines.
Specifications:
Supports up to 8 axes, suitable for various industrial robot configurations.
Design end-effector according to the specific requirements of the application.
Easy integration and synchronization with related peripherals.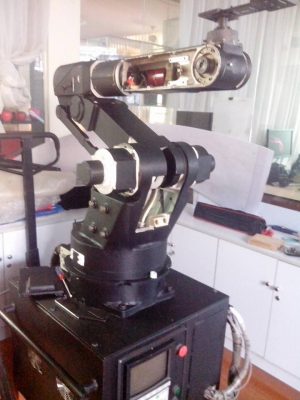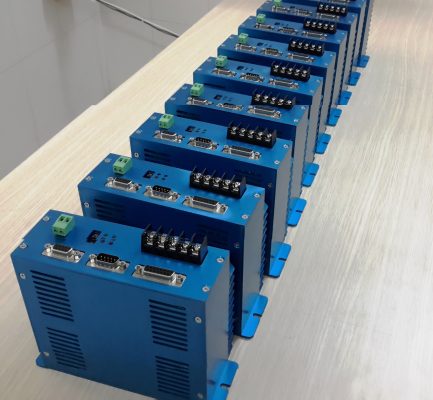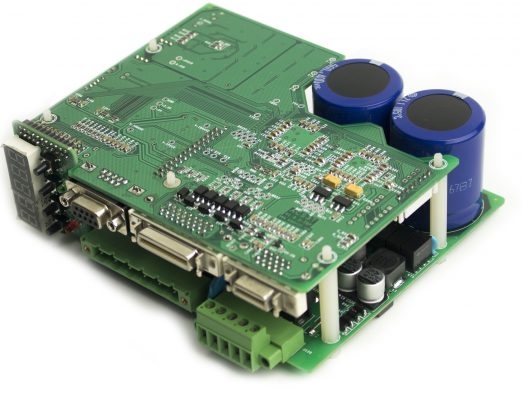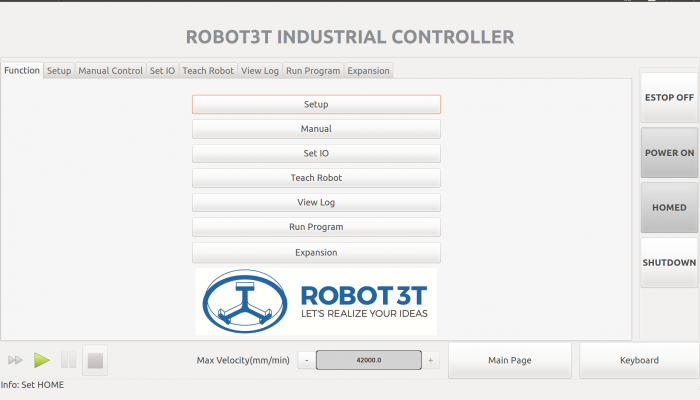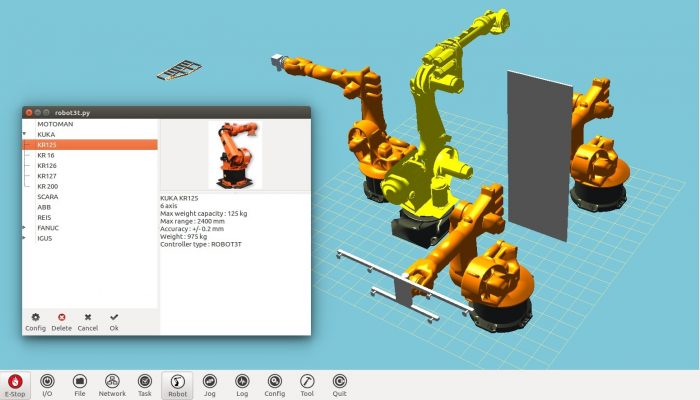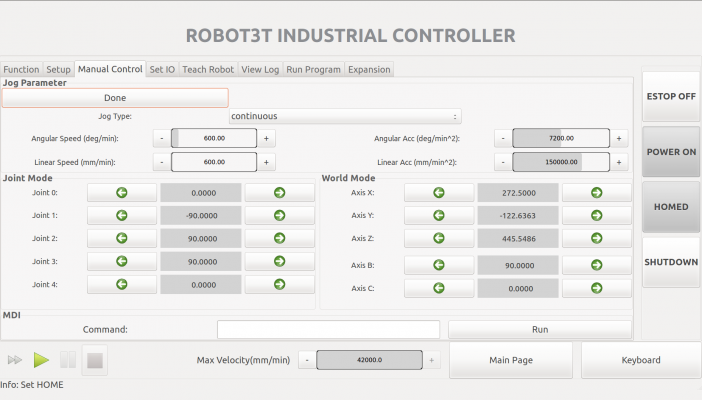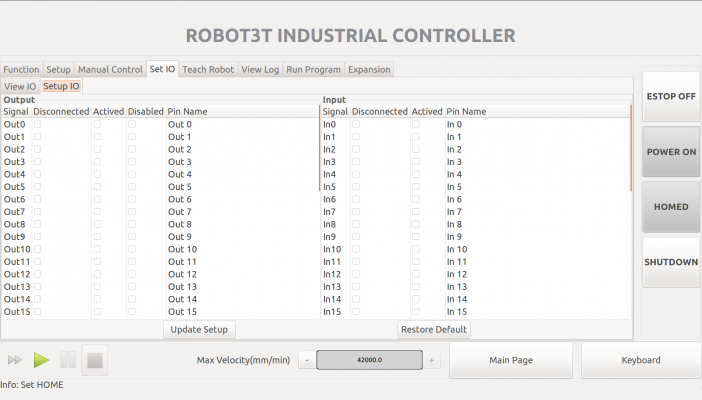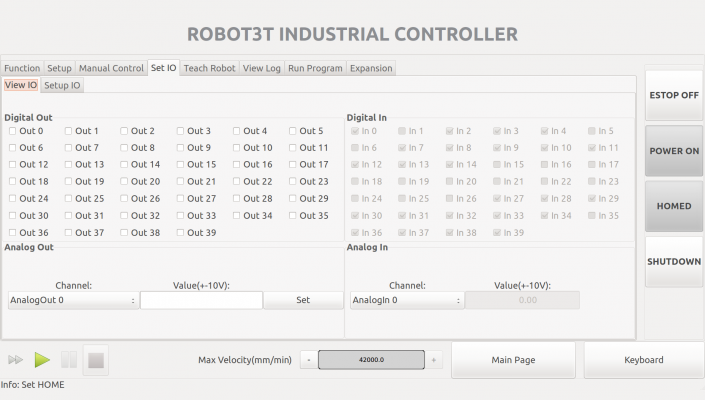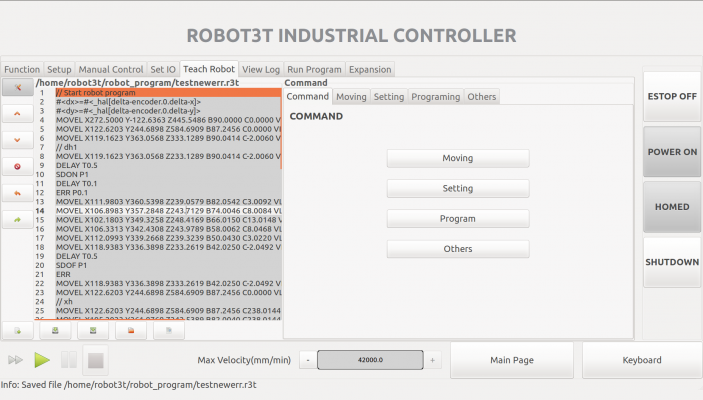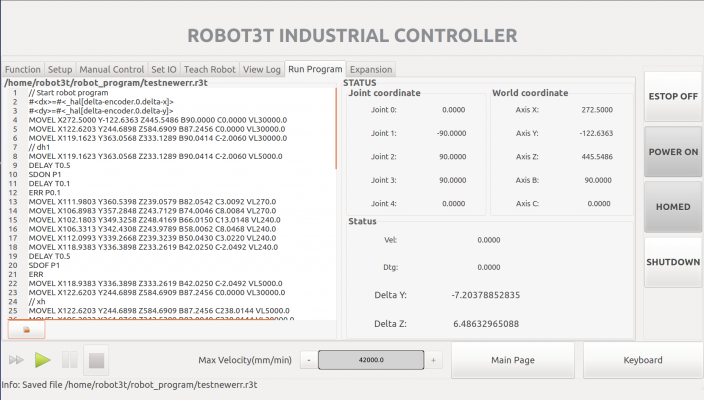 Video demo: